Google Adesense For Churches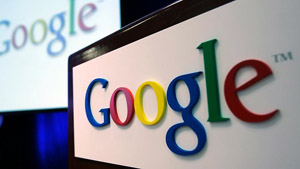 Do you put Google Adsense on your church website? There are differing opinions to this question.
First, many people suggest that Google Adsense will take your website visitors away from your website. Therefore, Google Adsense becomes a distraction.
Second, some people suggest that Google Adsense provides information for people who maybe checking out your website. Generally, Google Adsense will only show ads that are relevant to your website topic and theme. For example, they may find Christian material that will help them in their walk with God.
Third, other people suggest that there is a balanced approach to this subject. If Google Adsense is used correctly, it may add to your visitor's experience when they check out your website.
How Does Google Adsense Work?
When you build your church website and place google adsense on your web page, your traffic generates income by clicking on the relevant google ads.
It is important to realize that google adsense is free. It does not cost you anything to put Google Adsense on your website.
When people click on Google Ads on your webpage, you receive a commission for every click. This commission can range from one cent to several dollars per click.
You cannot click on your own ads. If you do so, your google account will be closed. Google takes a dim view of those who click on their own ads.
The revenue you make from Google Adsense could pay for your church website if you use Google Adsense sensiblely. A few ads place in the right place could enhance your visitor's experience to your church website and in the process make some revenue that can go toward supporting your website.
Related Resources
Website Monetization Ideas: Website Monetization Ideas provides a brief summary of ways to monetize your website. The two most popular ways include Google Adsens and Affiliate Products.
How To Build a Website From Scratch: How To Build a Website From Scratch looks at some options that will help you create an attractive and professional website for personal, business or online passive income streams.
How To Create A Church Website: How To Create A Church Website provides two website creation software programs to assist you in creating a church website.